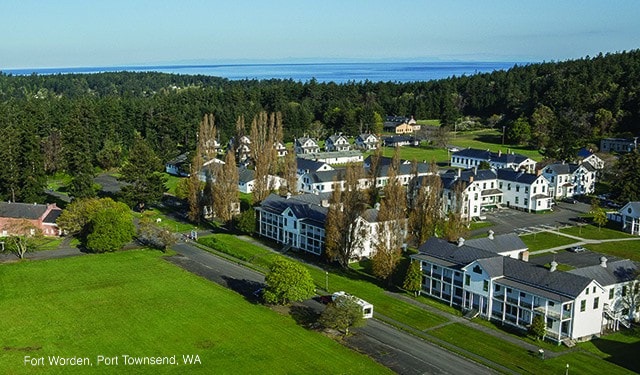 ---
One of the purposes of Norsk Folkedans Stemne is to bring together folkdancing groups from across the United States, Canada, and Norway to share dances, music, information about costuming, and performances ideas. With this purpose in mind, Norsk Folkedans Stemne is proud to present Tom Sears and Bill Likens of Nordahl Greig Leikarring og Spelemannslag. Some other members of the group may also be attending stemne to help with instruction. Several members have attended NFS in the past. It will be wonderful to see them again up in Washington. This group has had the opportunity to have Noregs Ungdomslag instruction for teaching Norwegian dancing. They bring this expertise to stemne! We also have two other favorites returning: Loretta Kelley, fiddler extraordinaire, and Erik Rudd, halling instructor and favorite of our young attendees!
Instructors
Tom Sears
dances with Nordahl Grieg Leikarring og Spelemannslag (NGLS) in Mountain View. California and Røros Folkedanslag in Røros, Norway. He co-leads NGLS dancing and performs annually with RørosFDL at Landskappleiken in Norway. He danced for his Big Silver in Swedish Polskor during 1997-2001 and partners others who are medal-testing in Sweden currently. Tom has taught in CA, OR, WA, UT, NH and in Norway and Sweden. Turning couple dances are a favorite to share with others. He has selected numerous dances to teach including Hallingspringar, Rorospols and Innherradspols, Finnskogspols, Kerenski, Pariserpolka, Seksmannsril, Tremannsril fra Aure, Smygvalsen, Karuselvalsen (starts like Petaluma waltz mixer- a familjevals ), Ringlendar fra Roros (like Stabburringlendar), Totur fra Holt. As this is still in development, we will keep you informed of changes.
Bill Likens
is a founding member of the Nordahl Greig Leikarring og Spelemannslag in Mountain View, California, and has played as their lead musician for over 30 years. He plays both torader and accordion. He will be teaching some of the music to go with these dances!
Erik Rudd
has been dancing since he could walk! He started dancing halling when he was a teen and has performed halling over the years at Scandinavian festivals throughout the Northwest and at Skogfjorden, the Norwegian immersion camp at the Concordia Language Villages in Bemidji Minnesota. He's a favorite of our young dancers!
Loretta Kelley
has been performing on, teaching and writing about the Hardanger fiddle (hardingfele) for more than 30 years. She has appeared on Garrison Keillor's Prairie Home Companion and American Radio Company, and National Public Radio's "All Things Considered" and "Performance Today." She is a regular teacher at the Nordic Fiddles and Feet Scandinavian music and dance camp and at the Annual Workshops of the Hardanger Fiddle Association of America, as well as at innumerable local workshops throughout the US including Norsk Folkedans Stemne. She has performed in five different productions of the "Northlands" Revels show: in Washington DC, New York, Hanover, and Portland. She has made over 30 study trips to Norway and has placed highly in many fiddle competitions there. Her playing has been featured in an hour-long radio program on Norwegian radio. Her recording with Andrea Hoag and Charlie Pilzer, "Hambo in the Snow," was nominated for a GRAMMY award in the Best Traditional World Music Album category. Loretta is currently the president of the Hardanger Fiddle Association of America (
www.hfaa.org
).
---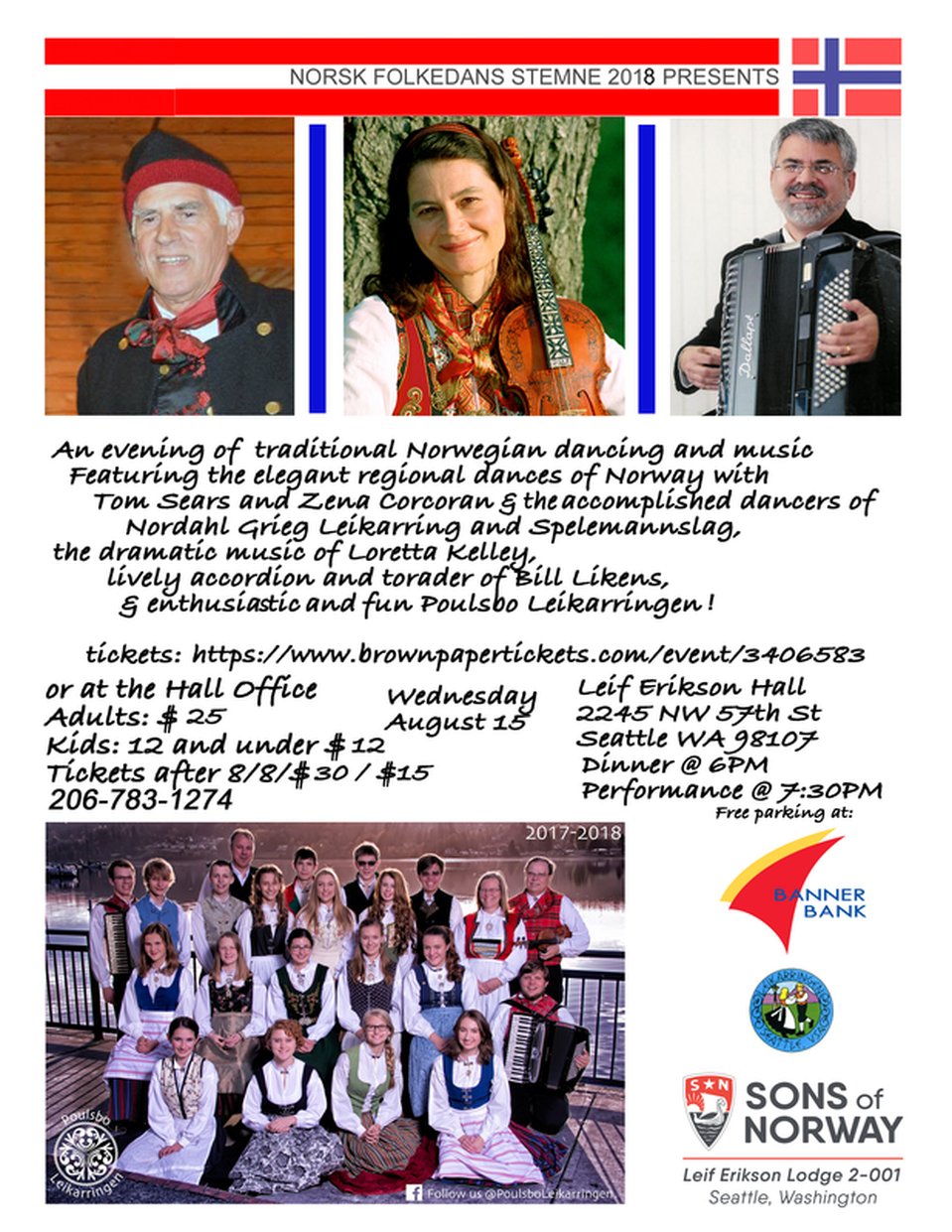 Norsk Folkedans Stemne is an independent federal and state nonprofit corporation. We accept donations large and small to continue our purposes to teach, share, and promote understanding of Norwegian folk dances, music, songs, heritage, and culture through our annual gathering of Norwegian folk dancing groups from the United States, Canada, and Norway. All monetary donations are tax deductible in the United States.
---
NORSK FOLKEDANS STEMNE
PO Box 17099
Seattle WA 98127